Roseville Business Opportunities
22nd February 2018
ROSEVILLE, OH BUSINESS OPPORTUNITY

MEETING




JOIN Roseville BEFORE IT'S TO LATE….
Government
The Village operates and maintains its own water and sewer treatment facilities, police and fire departments, and 4 public parks. Other government offices located in the Village include a United States Post Office, Muskingum County Library, Roseville Historical Museum, Perry County Metropolitan Housing, Village Green low income and independent living housing.
Background
The Village of Roseville, Ohio was incorporated February 18, 1840. Our Village is in two counties being Muskingum and Perry. The total population for both counties is 122,132 based off of the 2010 U.S. Census. We are known best by the Pottery that was made here beginning in 1838. There is an obedience of clay in the area which made Roseville a perfect place for potters to settle. However, most of that industry is gone with only 2 active potteries still manufacturing in town. Roseville is now built on small local businesses. The majority of the businesses today have been here for decades.
Community
The Village has 1,852 residents according to the 2010 U. S. Census Bureau. It is registered that 65% of the residents are low income. This number is high because the Village has 3 low income government owned and maintained housing facilities for individuals, families, and senior residents. The high percentage of low income residents can be used to benefit certain new businesses because grants and low interest loans are available through Federal, State, County, and local sources to help financially fund the purchase of a building, equipment, or even advertising.
Infrastructure Projects
Infrastructure improvements started in 2015 and will continue with already approved projects through 2021. In 6 years the Village will invest over 5 million dollars in the town.
Some of the completed projects are:
*Modernization of our Village Park.
*Upgraded flood and drainage in the business district.
*Demolished future economic development sites.
*Brushcreek Road construction.
Projects that are designed and funded are:
*Village wide road replacements 2019-2020.
*Sidewalk and curb replacement in the business district 2019.
* W. Athens Rd Bridge Replacement 2020-2021.
*Brownfield cleanup for economic development 2018.
*Tourist Attraction Willow Art Sculptures 2019.
Business Opportunity
The Village is focusing on economic development. We are in the beginning stages of actively seeking investors, entrepreneur, and new business ideas. What this means to you is that the opportunities are at the highest right now. There are options for locations, options for renting or leasing, and options for building or rehabbing.
During the past two years of public meetings for projects and economic development the public has supported several ideas. The most popular and constant requests from the residents of Roseville are:
Grocery Store. The grocery store should offer fresh produce, dairy, bread, and meat.
Restaurant that offers meals to go for lunch and also a place to sit down and dine with family and friends.
Housing (Condos, Rentals, Purchase)
Laundry Mat
Retail Store
Ice-Cream Parlor
Bakery/Coffee shop
Available Locations
One of the major problems for economic development in Roseville is space in the downtown business district. The Village is over coming this problem by purchasing property that can become future development sites. Two properties the Village acquired are listed below along with some private owners. All properties have public water and sewer utilities.
The Freddie J. Dixon Foundation and the Village of Roseville own the Former Ungemach Pottery Site located at 16 Main Street/26 Potters Lane. This is a former pottery site which is classified as a "brownfield." The Village received $200,000 federal funding from the EPA and is under contract to clean up all lead contamination. Total project cost is $240,000. Estimated completion date for the cleanup is summer 2018. This site will receive a covenant not to sue from the EPA when finished.
The Village of Roseville owns 83 N Main Street, Roseville Oh 43777. This property had a multi-unit house that the Village demolished in 2017. It is now a vacant property. This is a corner lot and the sidewalks and curbs will be replaced during the downtown sidewalk and curb replacement project. Parcel # 13-20-30-20-000
Michelle Snouffer owns 37 N Main Street and Hickory Street, Roseville Oh 43777. This property is a two story building with an apartment upstairs and a store front down stairs.
Jeff Nelson Custom Homes owns 87 Perry Street (AKA Wilson Rd), Roseville Oh 43777. This site was the old Brush Pottery Site that was cleaned up to residential standards. A covenant not to sue was approved and is filed with the deed at the auditor's office.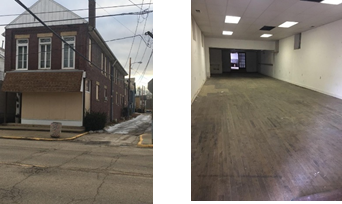 For Sale or Lease
Muskingum County
Property is 1.38 acres
Storage Building has 8,700 square feet
Contact: Heidi Milner
740-697-7323 ext. 2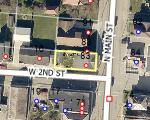 For Sale or Lease
Muskingum County
Corner Vacant Lot
Property is .062 acres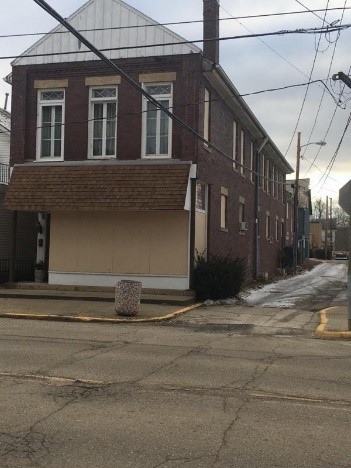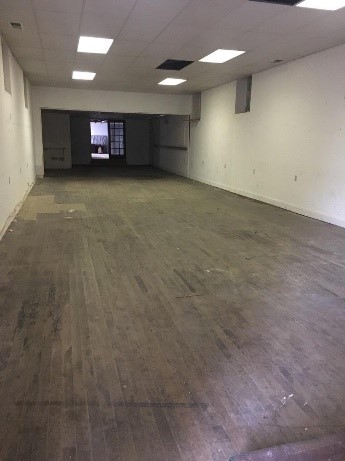 For sale $20,000 or lease options available
Muskingum County
Property is .105 acres
Building is 1,600 square feet
Attached #1 Storage Barn 640 square feet
Attached #2 Storage/garage
Contact: Michelle Snouffer- 740-607-0154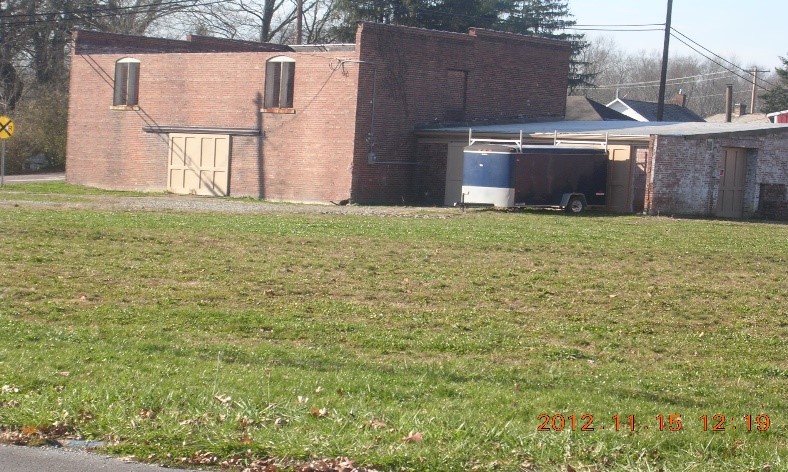 For sale or lease options available
Perry County
Property is 1.65 acres
Main Building# 1 is 2,236 square feet
Attached Building#2 is 1,080 square feet
Contact: Jeff Nelson- 740-891-1570
Funding Opportunities
There are so many different funding sources including grants, loans, and combination of the two. These funding sources depend on location, type of development, and timing. Attached are some sources of funding for a grocery store and redevelopment of the two brownfield sites on the available property list. The Village of Roseville and Perry County Health Department will assist in applying for different sources if needed.