PUBLIC NOTICE Notice of Entry into Ohio EPA's RCRA and VAP MOA Track The Freddie J. Dixon Foundation – Former Ungemach Pottery

Notice is hereby given that on February 27, 2018, The Freddie J. Dixon Foundation submitted to the Ohio Environmental Protection Agency ("Ohio EPA") a Notice of Entry in the RCRA and Voluntary Action Program Memorandum of Agreement Track (the "RCRA and VAP MOA Track"). The Freddie J. Dixon Foundation Notice of Entry identifies the Former Ungemach Pottery property, at 26 Potters Lane, Roseville, Muskingum County, Ohio 43777, as the property to undergo a voluntary action through the RCRA ...
Communities Come Together to Help Residents Save Money
Electric Aggregation
The Village Councils of South Zanesville and Roseville, along with Trustees of Springfield Township (Muskingum County) have voted to put electric aggregation on the May 8th ballot. Passing this issue will allow them to utilize their collective purchasing power to lower the price of electric generation through a bidding process.
The elected officials of South Zanesville, Roseville and Springfield Township (Muskingum County) have utilized Palmer Energy Company to consult for them through the energy programs of the Ohio Municipal League and the County Commissioners Association. Currently Perry Township (Muskingum ...
The Village of Roseville is seeking a qualified candidate to maintain Rose Hill and Roseville Cemeteries for the summer. This is a part-time seasonal position paying $10 per hour. To apply download and fill out the application below or stop in to the office at 107 N. Main Street, Roseville Oh 43777. For questions contact Jeffrey Slack, Village Administrator at 740-697-7323 ext. 4.
We will be accepting application starting March 14, 2018 through March 28, 2018. No application will be accepted after this date. Advertisement is also posted in Perry County Tribune March 14, 2018 edition.
ROSEVILLE, OH BUSINESS OPPORTUNITY

MEETING




JOIN Roseville BEFORE IT'S TO LATE….
Government
The Village operates and maintains its own water and sewer treatment facilities, police and fire departments, and 4 public parks. Other government offices located in the Village include a United States Post Office, Muskingum County Library, Roseville Historical Museum, Perry County Metropolitan Housing, Village Green low income and independent living housing.
Background
The Village of Roseville, Ohio was incorporated February 18, 1840. Our Village is in two counties being Muskingum and Perry. The total population for both ...
Friends and Family Group
PBHC invites the friends and families with loved ones in addiction to join together the second and fourth Tuesday of every month to battle and cope with addiction.
Located at the PBHC Activity Center: 112 South Main Street, New Lexington Oh 43764
Doors open at 6:00pm
Meeting begins at 7:00pm
Coffee and Snacks Provided
740-342-1991
Carroll Baker- Magic Show You Tube video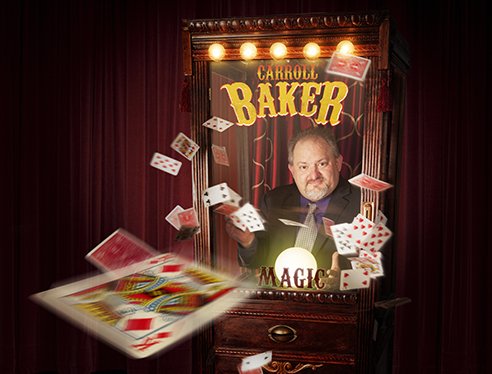 Roseville Police Department
Magic Show and Dinner Fundraiser
April 15, 2018 @ 3:30pm
Roseville Police Department is selling tickets for a Magic Show on Sunday, April 15, 2018. The cost is $15 and includes the magic show with live animals and dinner. Dinner will begin at 3:30pm with the MAGIC starting at 5pm located at the Roseville Community Center (13047 Karl Brown Road). There will be a silent auction for kids; $1 for 5 tickets plus you get 1 free ticket at the door. Purchase your tickets from any of the police ...
February 13, 2018
RE: West Athens Road Bridge Replacement (PER-CR3-3.37, PID 106429); Property Owner Notification
Dear Resident:
We are pleased to inform you that the Village of Roseville, in cooperation with the Ohio Department of Transportation, intends to make improvements to the West Athens Road Bridge. Improvements will include the replacement of the existing bridge. We are currently in the initial phase of project development and therefore, there are no prepared construction plans and we do not know what the impact, if any, will be to your property. Any information you may have regarding your property or ...
On February 20, 2018 the public is welcome to come and view the plans and documents on replacing certain sidewalks within the Village. Location of meeting: 107 N Main Street, Roseville Oh 43777.
Sidewalk replacement includes parts of the following streets: Main Street, First Street, Second Street, and Third Street.
Viewing will be held from 5:00pm-6:30pm immediately before the regular scheduled council meeting. The plans are published below:

Local Taxes for the year 2017 are to be filed no later than 5pm on April 18, 2017. If taxes are filed or placed in the night deposit box after the deadline they will be subject to all late penalties, interest, and late filing fees. We will help individuals file their local tax return for FREE on a first come first serve basis. If you wish to file your own return you may print it with the link below:
Don't hesitate to call for any questions on declaration payments or the tax form itself. A tax return ...
FREE TIRE disposal for Roseville/Crooksville area residents. November 18, 2017 from 9:00am-Noon or until semi trailers are full. Location is Crooksville Municipal Park; enter from China Street. First come, first serve. Residential scrap tires preferred.
This event is funded by Ohio EPA Mosquito Control Grant that the Perry County Health Department received in 2016 and 2017. Thank you Perry County Health Department!